First visit to Peru since Covid.
Late in 2021 things were looking really good that Covid was going to be much less of a problem by the end of January 2022 so I booked a flight to the Peruvian Amazon. On the January 21st, after much planning and stress I flew from Toronto to Houston and then on to Lima. Peru is very strict with requirements to wear a mask everywhere in public including walking down the street.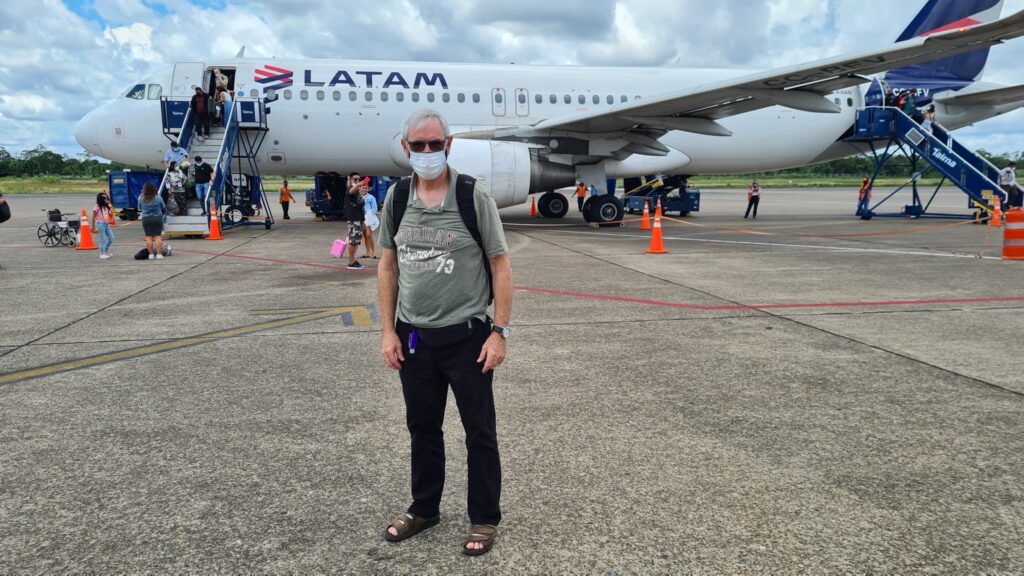 To get into a larger store or even an outdoor mall you need to be fully vaccinated and double masked and there is an 11PM curfew in Lima. After two nights and a visit with one of our translators I flew, double masked, into Iquitos on a full plane.
It was exciting and encouraging to be back in Peru and to meet with pastors, associates and friends.
Karen Rojas met me at the airport where I gave her a new laptop and other items including a large suitcase full of children's clothes for one of our other partners, Rodo Rojas (no relation).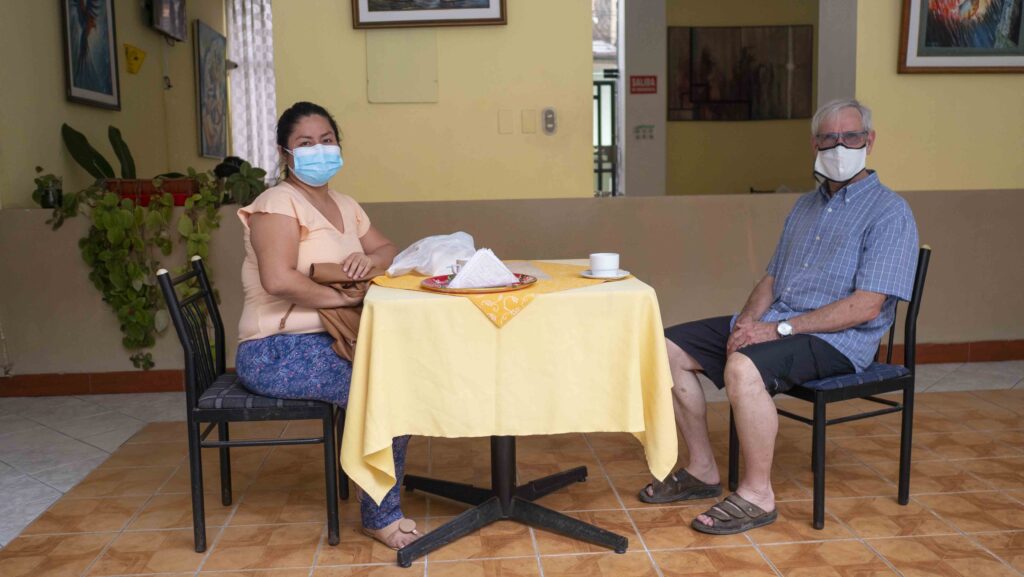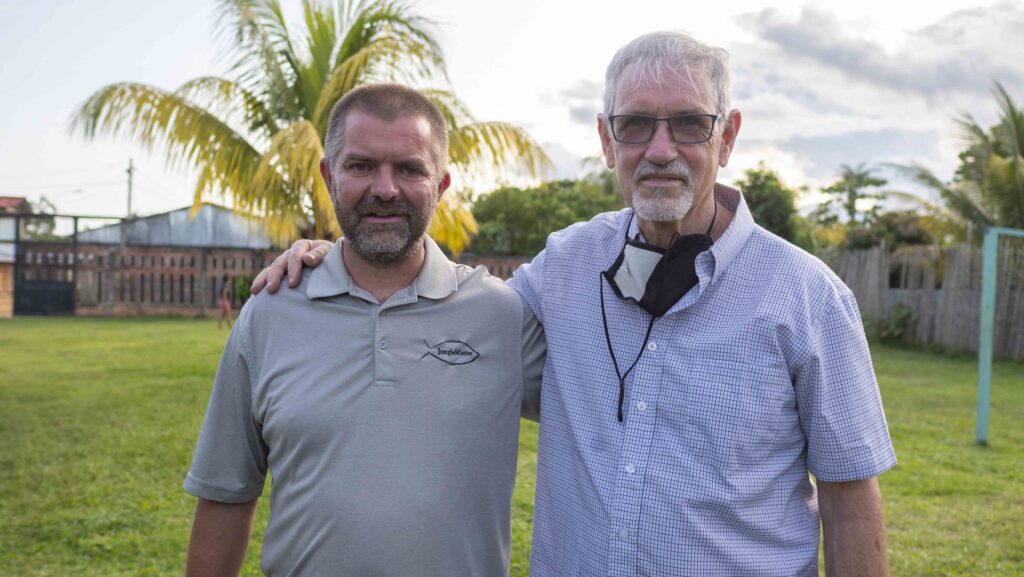 At the airport I was also met by Joel McGee an American missionary who we have partnered with to build 2 house churches and 1 brick cement church near the village of Santa Rita, about 5 hours by boat up the Marańon River from Iquitos. On the 24th of January, Joel and I traveled in the mission boat to visit the pastors of these new mission outreaches.
The first church building we came by was in the village of Atenas where Pastor Francisco and wife Sonia live. We had visited this church about 5 years ago however, termites and mold have destroyed the church. This is where we are building a cement brick church to replace the old one. The congregation is providing all the work and about ¼ of the materials for construction.
The next day we visited the village of Nuevo Santa Rosa, about one hour from Santa Rita, with a small group of young men who were finishing up the electrical, doors, and shutters on a new house church where a young family will live and plant a church. Pastor German and wife Evita will plant this in Nuevo Santa Rosa.
We are building another house church in the nearby community of Seis de Setiembre for Pastor Pedro and wife Araeeli. Construction of this house church has not been started yet.
Time was spent in Santa Rita visiting with the pastors and providing them with solar powered Audio Bibles for their new mission works.
Christian Missions Resource Centre is not normally a church building mission. Our goal is to help local pastors so when a donor in Canada comes to us with funds to build a church, we see how God will lead us. This is what happened in this situation.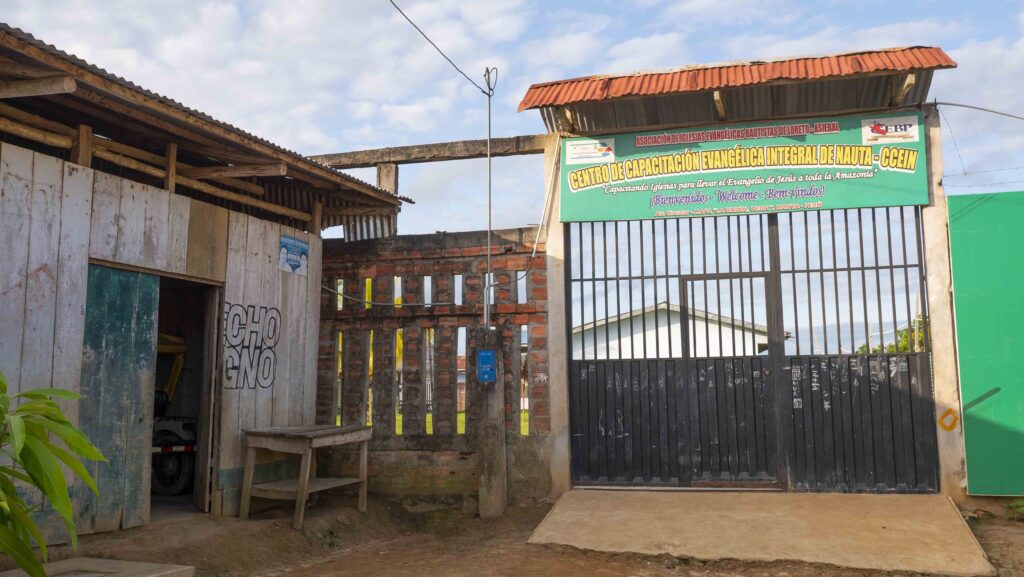 In the past 6 months we have moved the library from Iquitos one hour away to the Evangelical Seminary of Nauta. Pastors from the jungle come to the seminary for one week courses six times each year, but they did not have a library. This new addition to the seminary will be invaluable to the education and support of pastors in this part of the Amazon and the staff are thrilled with the new books, videos, television, desks and shelving. Included are the courses we produced in Guatemala Bible Seminary. One possibility we are exploring is to have César Arreaga from Guatemala Bible Seminary go to and teach.
Thank you for your prayers and to God for his protection during my ministry time in Peru. Continue to pray as I consider traveling back to Cuba.
Doug Springer
---
CUBA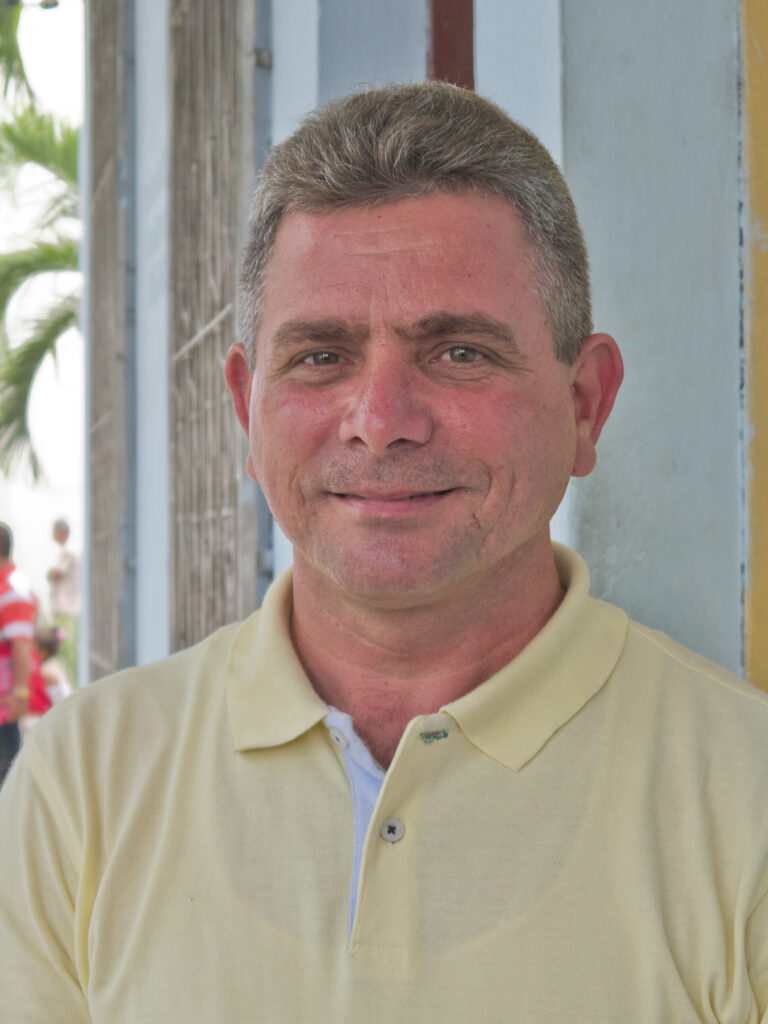 Yes we can now travel to our church from where we live. However, now I am recovering from Covid. I just had it and it gave me several very bad days. Today we received our support from CMRC, and we want to thank you infinitely for it! My wife Toña sends a big hug and greetings.
---
PRAYER POINTS
~ For those leading the churches being built in Atenas – Francisco Perez , Nuevo Santa Rosa – German Yaieate, and Sies de Setiembre – Pedro Tangoa
~ Pray for the families of the two house church plants in Peru for provision of their daily needs and favor in the villages of Nuevo Santa Rosa and Seis de Setiembre.
~ Pray for Joel McGee and his ministry with Junglemasters to remote village pastors along the Marańon River.
~ Pray for the students of the Guatemalan Biblical Seminary and their families infected with Covid:
Mauricio Martinex, Jose Subyui, Tony Villatoro, Abisay Velasquez
~ Pray for the pastors and congregations in Ukraine and the known and unknown events they face during this tragic time.