RELATIONSHIPS
With Valentine's Day upon us here in Canada, February is the love month. It's about relationships.
It is often said there are five love languages. They explain how people give, receive, and express love.
These love languages are:
•    Words of affirmation
•    Quality time
•    Physical touch – high five, handshake, hug
•    Acts of service
•    Receiving gifts
Each of these qualities describes how CMRC interacts with those we serve. Each an act of caring and serving in Jesus' name. Read on as Guatemalan Associate César Arreaga talks about relationships and his recent visit with Doug Springer.
Rick Tyler
______________________________________
How To Destroy A Friend Relationship In Three Steps

I recently had the privilege of receiving a visit from my good friend Douglas. We had a beautiful week to talk, plan and think about upcoming projects for CMRC. We also had time to work on videos and shoot in different locations as well as sit down and enjoy a delicious cup of coffee with a delicious cardamom (a spice made from the seed pods of various plants in the ginger family).
My friend's visit helped me to think about three elements that are definitely necessary if we want to destroy a good friendship. Yes, you read that right, elements that contribute to destroying a good relationship.
     Assume that there is communication
Talking is not communication. Speaking is only transmitting information so that the other person is aware of what I am articulating with my mouth. In an environment of distractions, attention is very valuable, which is why we must be very intentional with our active listening. Distractions do not allow us assimilation or empathy.
Communication develops when the message is transmitted and understood. In other words, what I say is understood, assimilated and digested by the other person and vice versa. I thank Doug for the good chat times and his undivided attention to my words (our phones were on lockdown during our talks, ha ha).
     We use a protective mask
One of the obvious situations for many of us is that we normally are not transparent, instead we use a mask that protects us. We use a language that does not allow us to observe our realities. Many times we "say" what we think the other person wants to hear in order to be accepted. We hide realities, we use responses with double meanings to divert attention and we minimize everything that we do not want to delve into.
The next time you talk to your friend, ask yourself, am I being completely transparent or am I wearing a protective mask?
     Not evaluating the experience objectively
What do I mean? Many times we think that we will always be right. We do not allow ourselves a time of growth. We block our brain before the presumptuous fact of knowing a lot "of nothing". Especially if the other person works in the same sector or area that you do. Assessing experience objectively is about looking at the years of experience someone else has and learning from it. You can always learn something new from someone close to you. Don't waste the opportunity.
If you develop these three elements of destruction with excellence, I can promise you that you will see how your friends and close people will move away in a short time. So I encourage you to develop effective communication, an enriching transparency and to value what other people have to nurture you and help you grow.
Thank God for good friends.
César Arreaga
CMRC Guatemala Associate
Pastor

Germain – Open Doors Christian Crusade Church
Greetings to all. May almighty God bless each of your lives. I want to tell you what has been happening during the pandemic in our Open Doors Christian Crusade church located in the town of Ciudad Bolívar, Lucero neighbourhood, Colombia.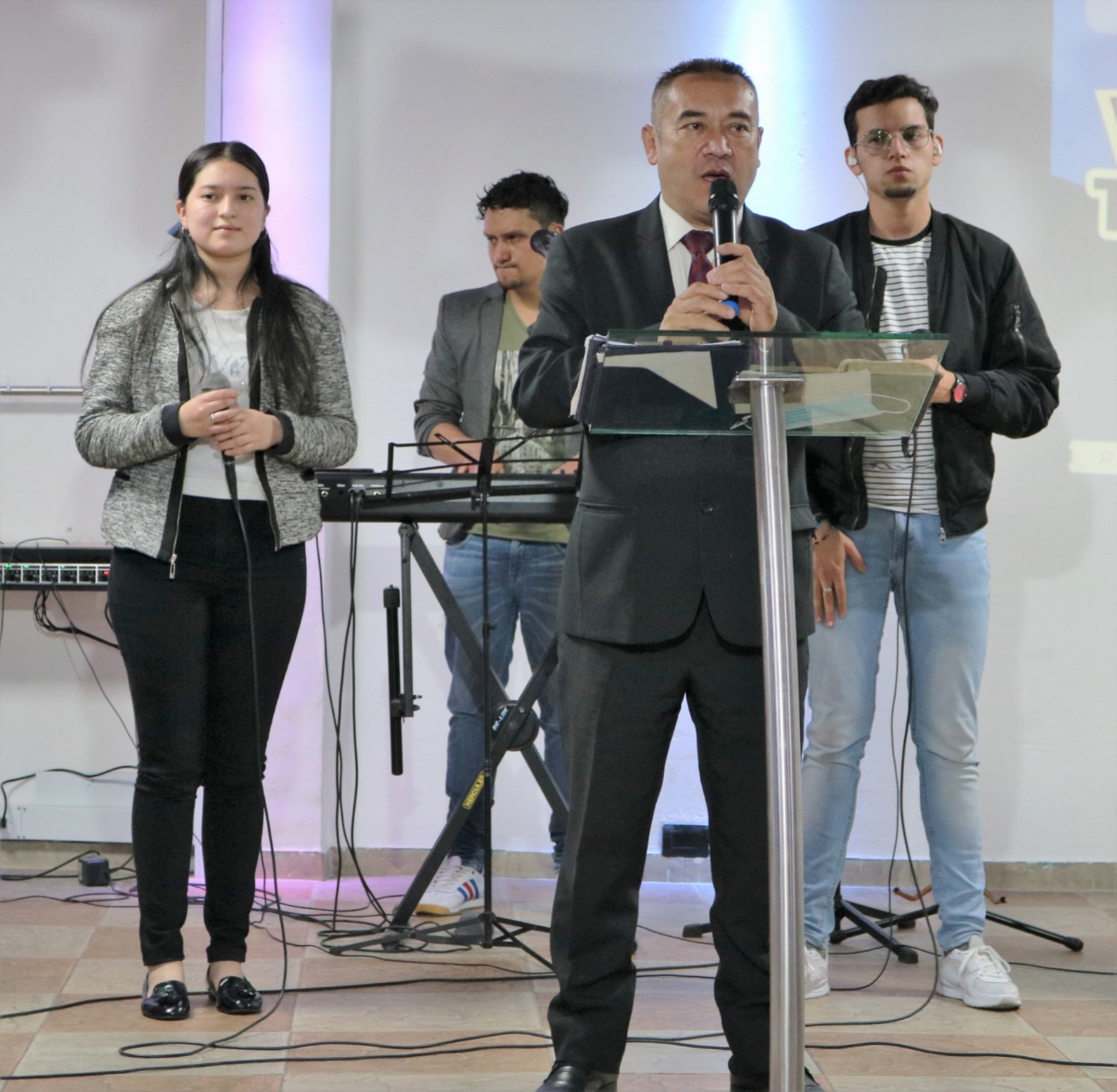 The attendance of the people has been gradually increasing up to now. We have had very good results. I will mention some of them:
On Sundays, 3 meetings are held during the day with crowded attendance of people.
On Wednesday a meeting at night, monthly congregational evening.
We have held 2 meetings during this time outside the city with a participation of 130 new people where the power of God was manifested in a great way.
On November 29 45 brothers were baptized in Christ.
It was a wonderful time in which we delighted in the presence of the Lord. On December 05, thanksgiving is celebrated to thank God for all that he has given us during the year in all aspects: economic, family, congregational, spiritual. etc.
I thank the Douglas organization for all their collaboration that GOD is prospering each of their lives, pouring out super abundant blessings
"Then the Lord your God will bless you with much prosperity in all the work of your hands and in the fruit of your womb, in the young of your cattle and in the crops of your fields. The Lord will be pleased again in your well-being, just as He delighted in the prosperity of your ancestors"
Deuteronomy 30.9
PISCO, PERU
In August 2007 a massive 8.4 earthquake hit coastal southern Peru, including Pisco. Vista Algre Church suffered damage.
Over the following  six years CMRC assisted with the construction of a new church. Now Pastor Chi writes on doing church during a pandemic.