Antigua Guatemala is beautiful, and every building, even those newly built, are required to look 200 or 300 years old.  Antigua Guatemala means "Old Guatemala" and was formerly the cultural, economic, religious, political and educational centre for the entire region until the capital was moved to present Guatemala City after the Santa Marta earthquakes destroyed the old city in 1773. Antigua was founded on March 10, 1543 and designated a UNESCO World Heritage site in 1979.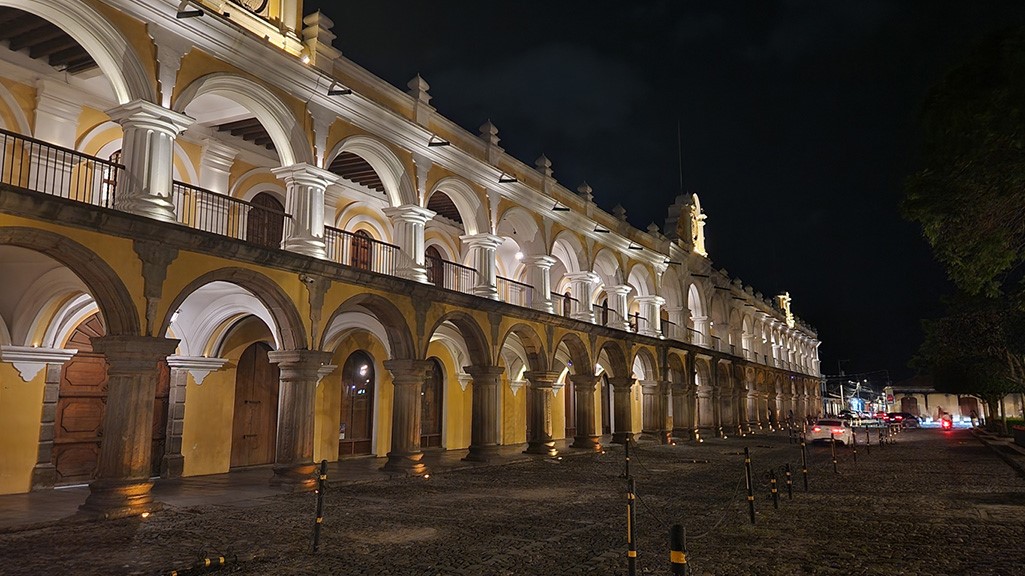 For the last five years or so, I have been staying in a small hotel on the edge of the town because it is beautiful and reasonable in price.  It is also safe for me to walk around and see the sights at any time of the day.  A ten minute walk brings me to the central park where there are always people sitting and visiting.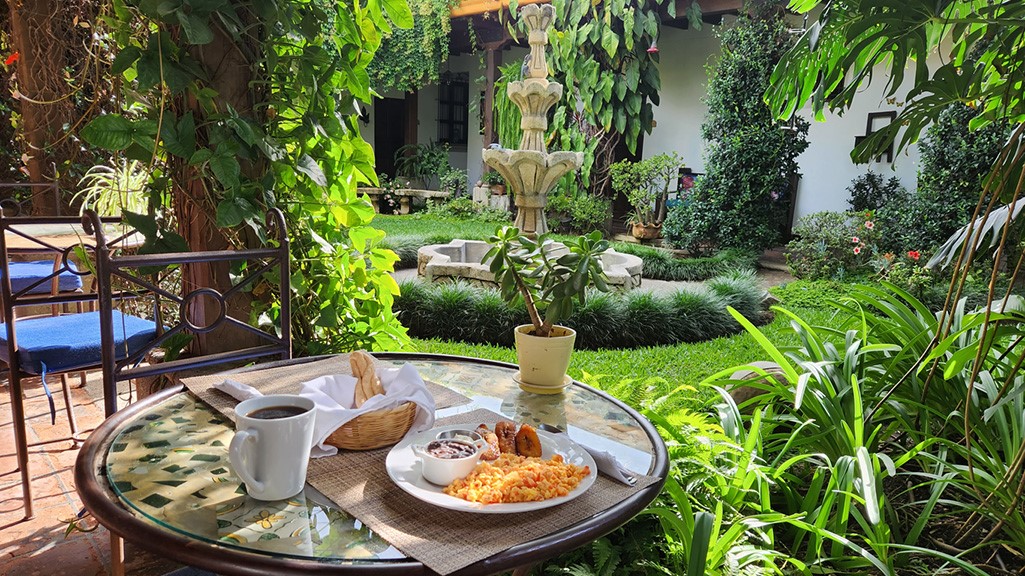 Thank you for your prayers, as I had no problems getting through customs and immigration with all of the equipment for Cesar.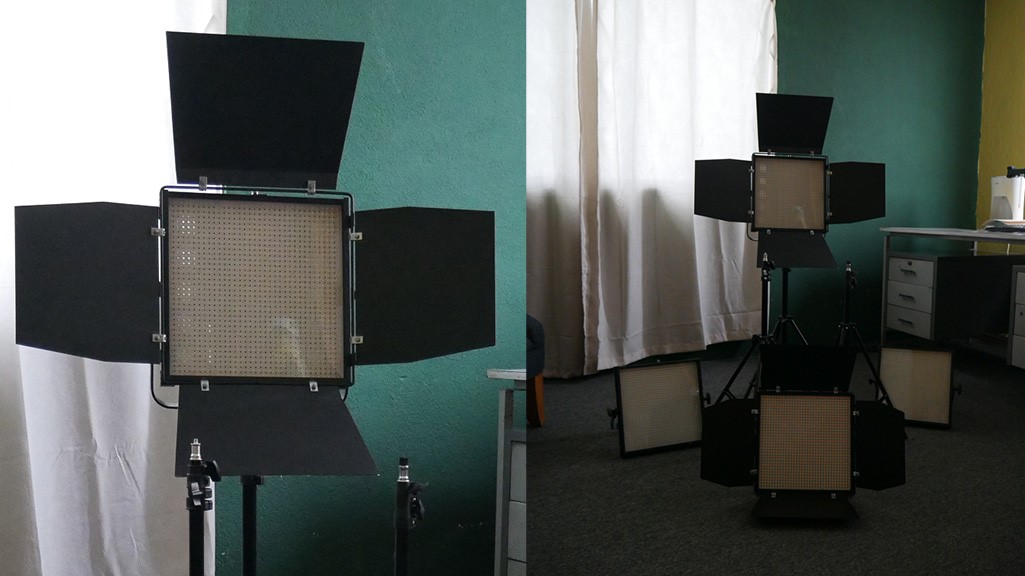 My recent trip to Guatemala was to take down financial support and equipment such as lighting so that Cesar and Sergio Vicente, Seminary Professors, could begin to set up a studio in a new room.  Time with Cesar was spent making specific plans for the studio setup and discussing the shooting.
Cesar and I discussed his ministry as a Seminary Professor, and how CMRC can continue to encourage and support him.  I met briefly with Professor Gudiel Apén as well.  Because of the activities in the Seminary, we felt it best that the filming be done at night when it is quieter.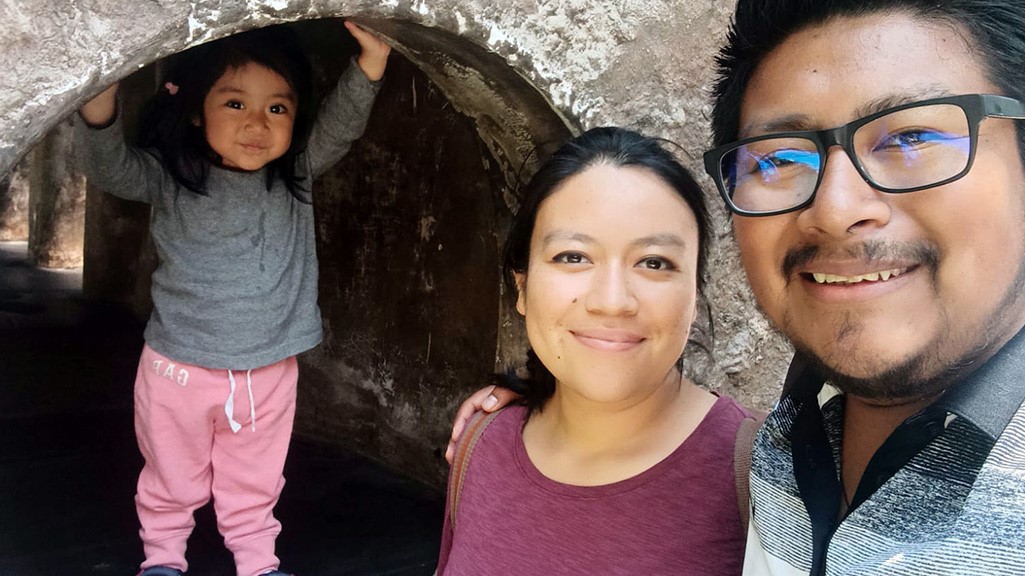 While there, I also had lunch with 84-year-old Seminary Professor Wilfred Johnson.  Wilfred was, for many years, the President of SBG, and we have been good friends since my first trip to Guatemala.
CMRC has produced eight video courses to date at the Guatemala Bible Seminary (SBG) in Chimaltenango Guatemala, and has distributed them free to pastors mostly in Cuba and the Peruvian Amazon.  The course titles were:  Consejeria Pastoral (Pastoral Counselling); Escatology (Escatology); Hermeneutica (Hermenutics); La Biblia como único libro de texto (How to Study the Bible using only your Bible); Los Mandamientos (The Commandments); Ministerio Pastoral (Pastoral Ministry); Eclesiología (Eclesiology); and Psicologia Pastoral (Pastor Psychology).  It has been quite a journey of technology, and yet the Bible and its teachings are all still relevant today.  Originally, we started shooting video on what we considered high quality 8 mm tape cameras.  How things have changed!  Now we are using smaller cameras with much higher quality.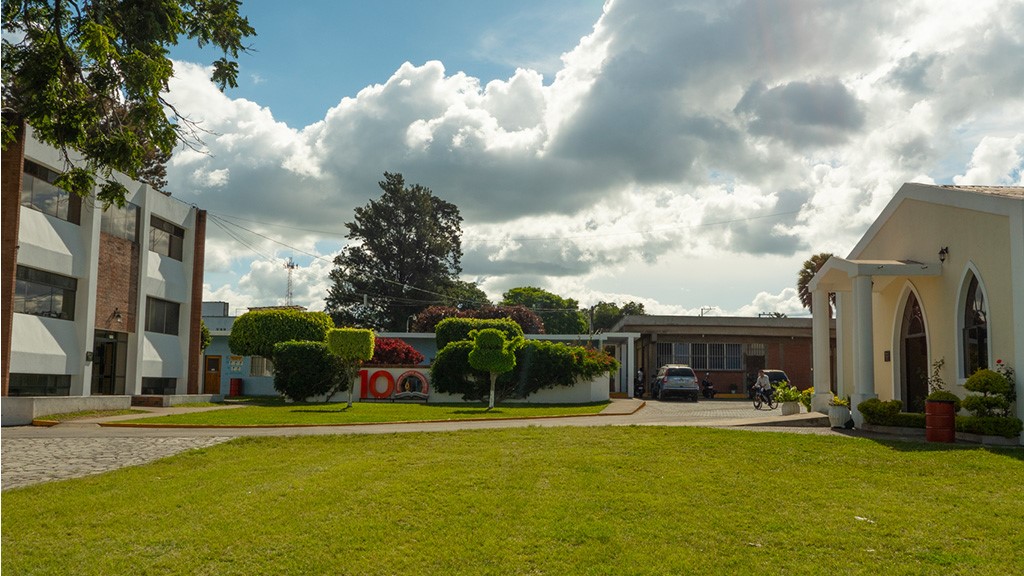 The new course being produced this fall at Guatemala Bible Seminary by Cesar will be totally digital, and will be distributed on jump drives and over the internet.  
Please continue to support CMRC's course production through your prayers and finances.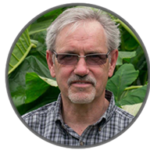 ---
Prayer Requests
Continue to pray for pastors and churches in Cuba as they struggle financially and, in many cases, lack medical supplies.

Thank the Lord that our friend Alan Neff of Guelph has donated a set of hearing aids for the doctor in Cuba. Pray they will arrive quickly and in good shape.

Pray for Karen and the young ladies in our education program in the Peruvian Amazon.

Thank those of you who pray for CMRC and those who support us financially. Summer is always a time when less donations come in. Expenses continue as normal, so we ask your prayer in this area as well. God will provide and we thank Him daily for His and your provision.