Letter from Jorge Luis Avalos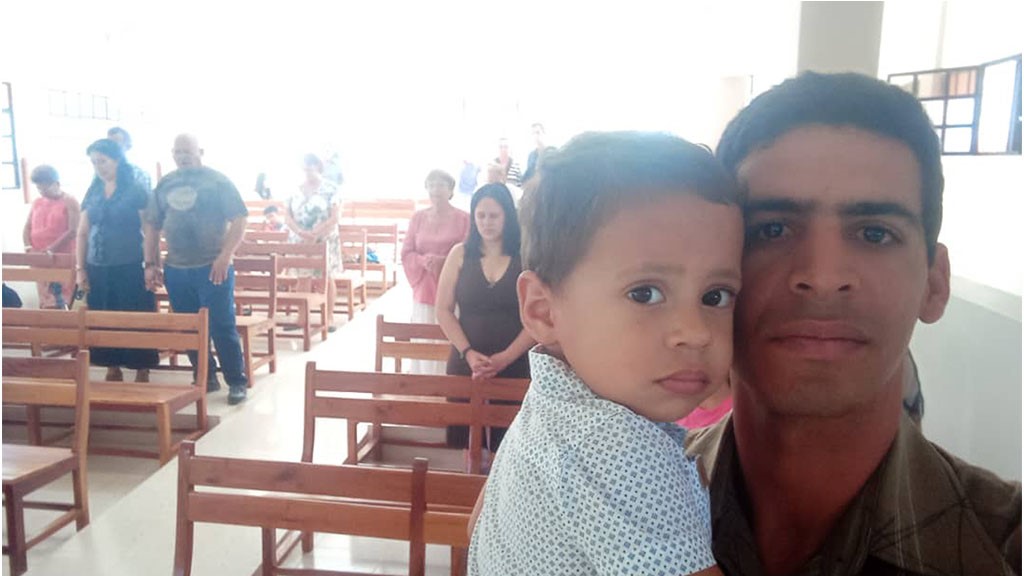 We thank God because, with His almighty hand, He sustains us.
Since last year (2022), my wife and I, due to our family's health situation, moved to the Holguin Methodist Church in Cuba to dedicate time and attention to our parents due to their delicate health conditions.
Upon our arrival in Holguín, we began caring for our parents and linking ourselves to our pastoral work, which we have not left or abandoned since our departure from Villa Clara. While caring for our parents, an "exaggerated thyroid growth" was detected in my wife, and from that point we began caring for her for several months. We are awaiting a possible thyroid surgery as drug treatment will not resolve the situation.
---
All these situations moved us to decide to transfer to the Gethsemane Evangelical Church as ministers. We continue to maintain our service and support to various pastors and churches, and are working in several places giving workshops and conferences on leadership and family..
I am also preaching on Radio Vida 1130 (a Nashville Tennessee, USA radio station). All transmissions from Cuba are made through the internet by cell phone at least once or twice a month. My preachings are transmitted / broadcast to countries such as Mexico, Colombia, Peru, Argentina, Nicaragua, Guatemala, Honduras, Spain, Costa Rica and more.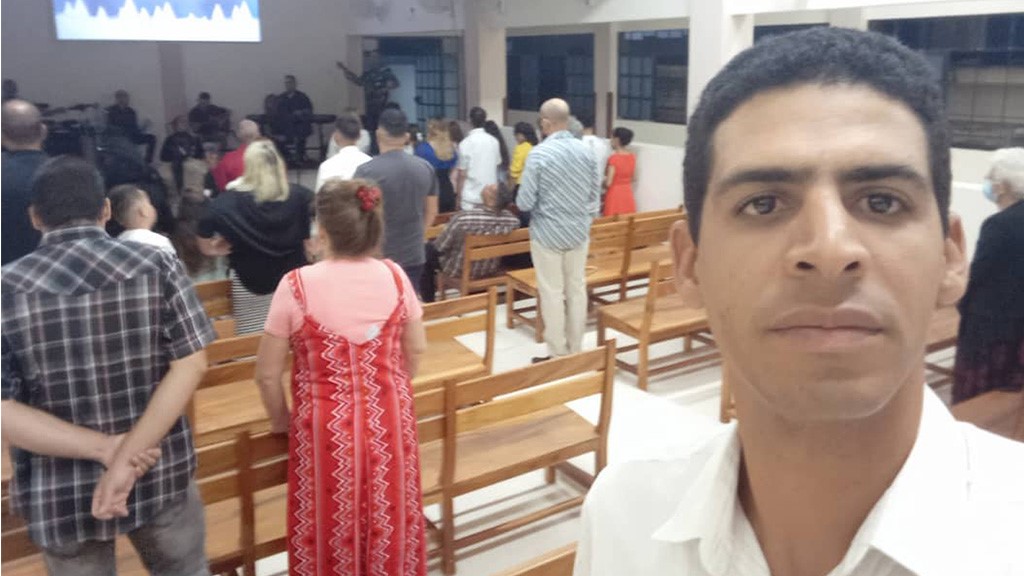 We thank God that the national leaders decided that I would remain a pastor at the headquarters of the province of Holguín and Las Tunas, assisting the pastors of the region.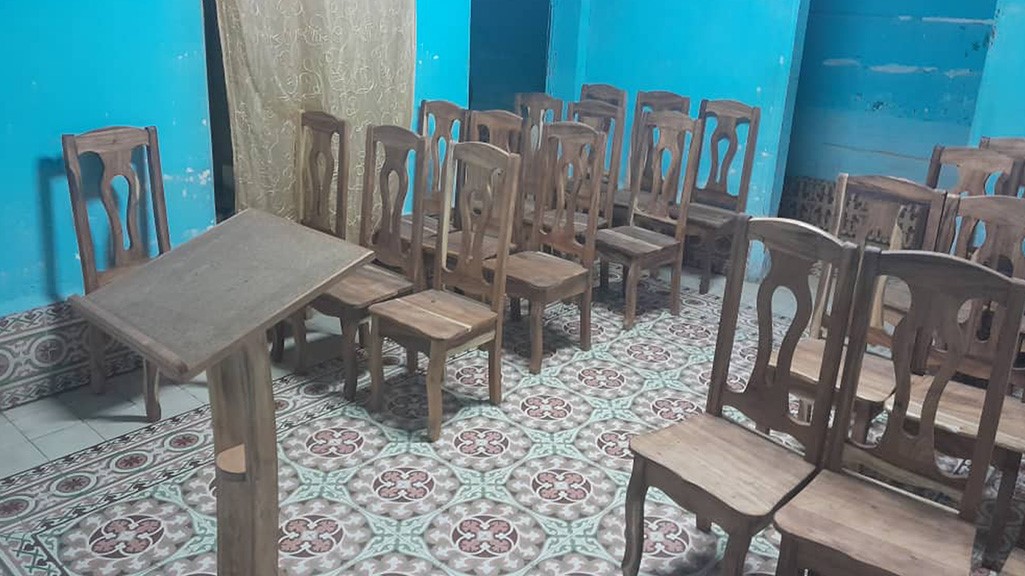 Thanks to God we have started services on weekdays and Sundays in a newly acquired church house. We have not left the central church, and continue as pastors in the central church, but also focusing and working in this new church.
In all these movements, the board presented us with the possibility of being part of the Alberto Mottesi University team as facilitator and coordinator, which has an opening enrollment of more than 180 students in Cuba with a Diploma in Transformative Evangelism, and thanks to God, has already ended the first module. In the next few days, we will give continuity to the second module.
Today, we are in the church headquarters developing a three-day conference on expository preaching for more than 50 pastors and missionaries, who have also provided materials for pastoral work in the communities. I have been able to make visits to hospitals and house churches in social assistance centres in the community. Thanks to God we have also been able to participate in baptisms and evangelistic activities in the communities.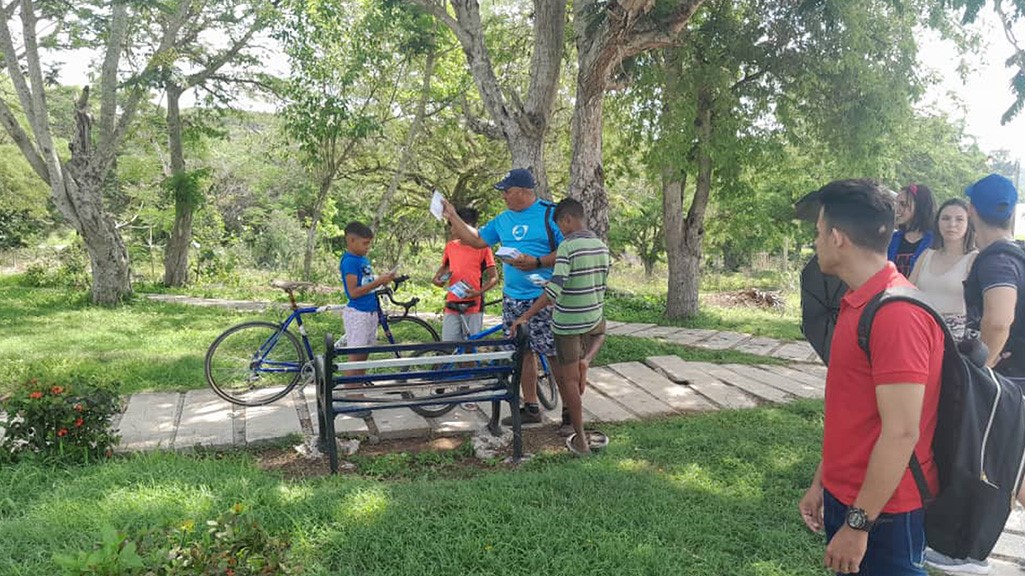 Our pastoral work actively continues.  We thank God for the life of María Elena who, after the departure of our beloved and dear Oziel Barrios, has been in charge of keeping up with us and representing a whole group of ministers.  We give infinite thanks to God for CMRC, Douglas Springer, and every brother and sister who has supported us with their prayers and donations, both financial and material, but who also intercede before the throne of God for us.
A brotherly hug.
Pastor Jorge Luis Avalos
Holguin, Cuba
---
Letter from Pastor Jorge Luis Cruz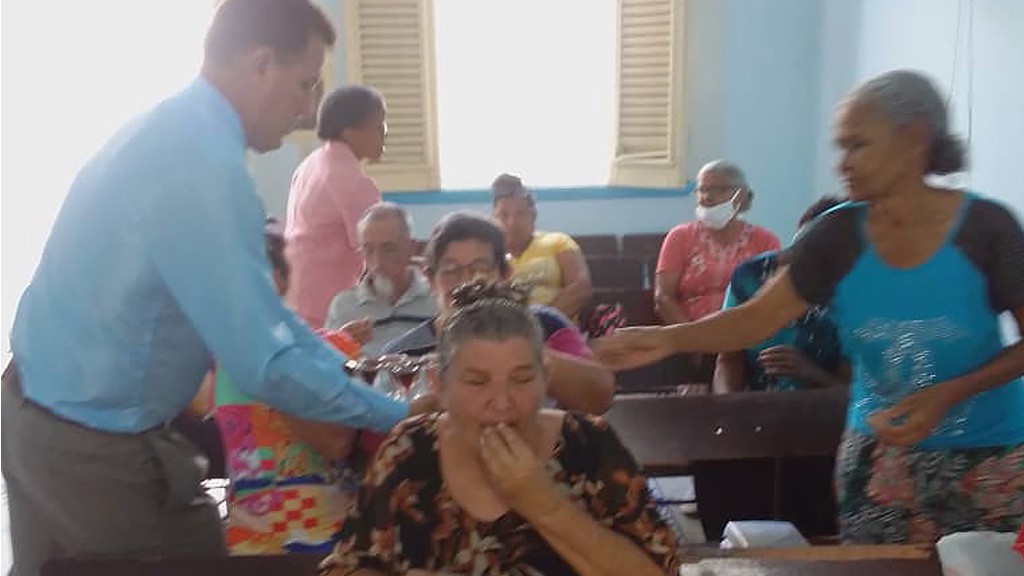 I thank God for the salvation through faith in Jesus that has been given to me. I thank God for the blessing of being a humble servant in His name and His church.
I thank God for having met Brother Oziel Barrios and María Elena (his wife), who lovingly shared their experience and knowledge, training us in the evangelistic work with children.
I thank God for my brother Douglas Springer, whom I met through Oziel and María Elena. His love has been a constant help. We greatly appreciate Douglas's service and the CMRC financial offerings. They help us to have a better livelihood in meeting our basic needs. All the glory to our God because of that, and thanks to Douglas and the other brothers who also serve the Lord's faithful in Cuba.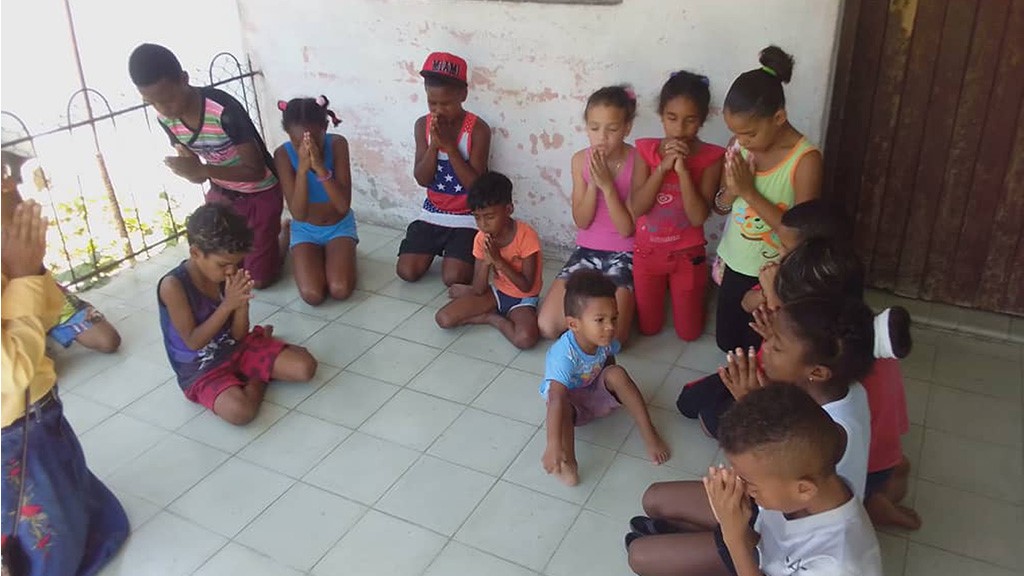 The Lord has allowed us to continue celebrating our services three times a week in the temple.  On Thursdays we attend a house of worship, and on Saturdays, we have three children's Bible classes.  It is our prayer that God will grow each seed that is planted.  Thank God for allowing me to be His servant.

In the love of Christ,
Jorge Luis Cruz,
Cuba
---
Special Prayer Request
I'm Reynier Romero, a missionary and pastor in "Isabela de Sagua" at Villa Clara, Cuba.
Allow me to introduce Yohanna Fernández Hernández, one of our Sunday School teachers and a Specialist Doctor in Orthopaedics. Yohanna has been part of our leadership board for more than four years. She is having complicated hearing problems, and is almost deaf in both ears, and can't hear her patients or her students at church. Her daily life is a struggle because of this problem. May we ask you to pray that the Lord provides the specific hearing aids she requires, and bring her the tools she needs to keep working for God and the community.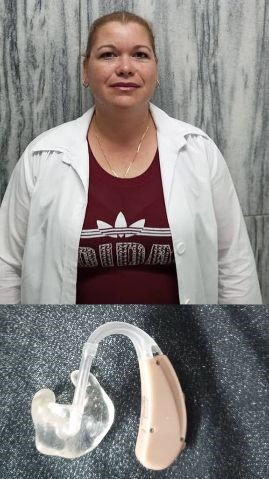 ---
Prayer Requests
Please pray for finding the correct hearing aids and the quick process to send and receive them in Cuba. As you may know, this is a complex deal.

Pray for the health of Yayli Torres Perez, pastor Jorge Luis Avalos's wife, for her surgery, medical treatment, and recovery, that God will provide all they need during this time.

Pray for Jorge Luis Cruz and his family, that God will use their lives to His glory in serving Him at the church where they are leading, serving and working.

Pray for protection and a successful trip [July 18th to 24th] for Douglas to Guatemala to spend time with Cesar planning for production of a new video course.