---
Meet Karen Rojas
Karen Rojas is the CMRC associate in Iquitos Peru. Iquitos is located in the Amazon Jungle and is isolated from the rest of the world and can only be reached by air and boat. As city of 471,993, which most are very poor, Iquitos suffered through waves of covid and isolation. Karen herself had Covid at least twice and with her breating issues it was a major struggle for her. At the beginning of Covid an elderly man dropped dead on the sidewalk in front of her home. Hospitalization and even oxygen was not available much of the time.
Karen has been running our Education for Young Ladies in Poverty for 4 years and a large part of her work is to mentor the young women spiritually and socially also. Karen has a great attitude and loves her opportunity to minister daily. CMRC is fortunate to have Karen working with us. Karen is highly educated and could work elsewhere for more money but loves the Lord and the girls she is helping.

---
Praying for Sindy Mayan
In these complicated periods that we have been going through the political and economic crisis throughout the world, Iquitos is no exception, this small Island city is recovering from moments of pain.
What has happened in recent times has reflected the need of many families in Loreto (a community on the Amazon river) Not only do they need food, but also basic needs for a dignified life. This is the case of our scholarship girl, Sindi. Sindi is a girl who loves God and serves in her local church, she is part of our Educational Program for young woman. Sindi is diligent and makes a lot of effort and responsibility in her studies, this is reflected in her good grades.
One day, while I was visiting her, she asked me to pray for her family, she looked worried, so I decided to ask her if there is something specific to pray for, then, she told me that her parents were saving money to make some repair to the base of the house, it is necessary to say that Sindi lives in a floating house on the Itaya river (Amazon), in Belen district in Iquitos. The house is made of wood and due to it being in the river 11 months of the year the wood is rotting and the house is in danger of falling apart.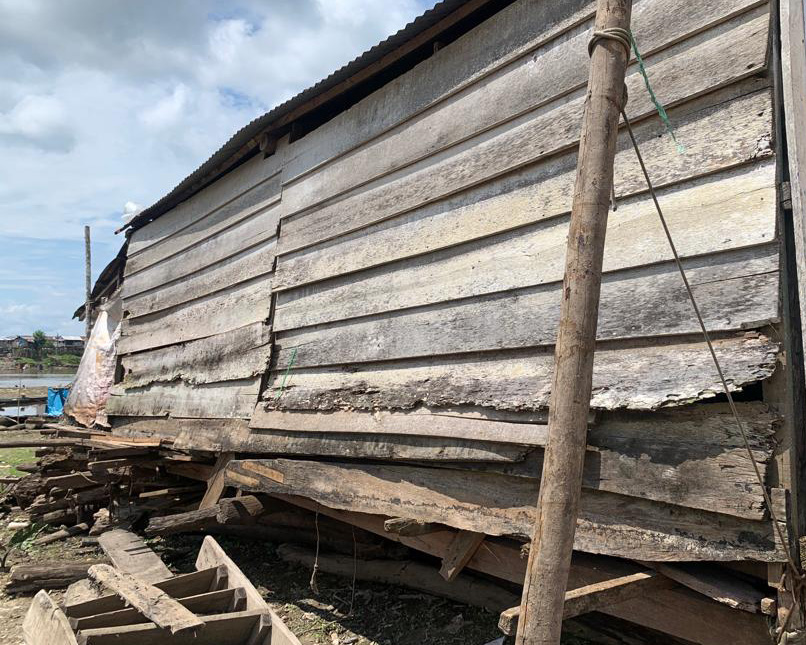 In the summer time, the river level drops up to 20 feet and the house ends up on dry land for a few weeks, so her parents want to take advantage of that time to be able to make some repairs to the base of the house.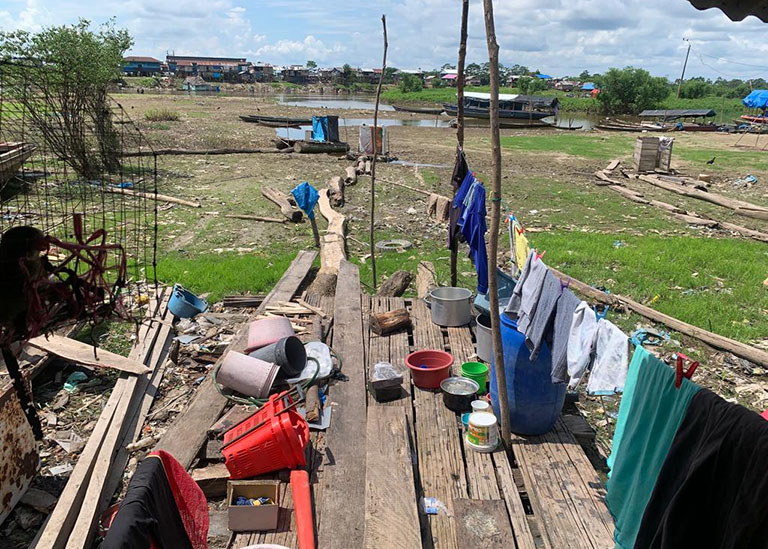 Sindi's father is a fisherman and the days he doesn't go fishing, he rents a boat and transport people from their floating homes to the river's edge for a few pennies and in that way he can save money for the repair. We ask for your prayers so God provides for the expenses for the repair of the base house and during the time of the rising of the river they can be safe at home.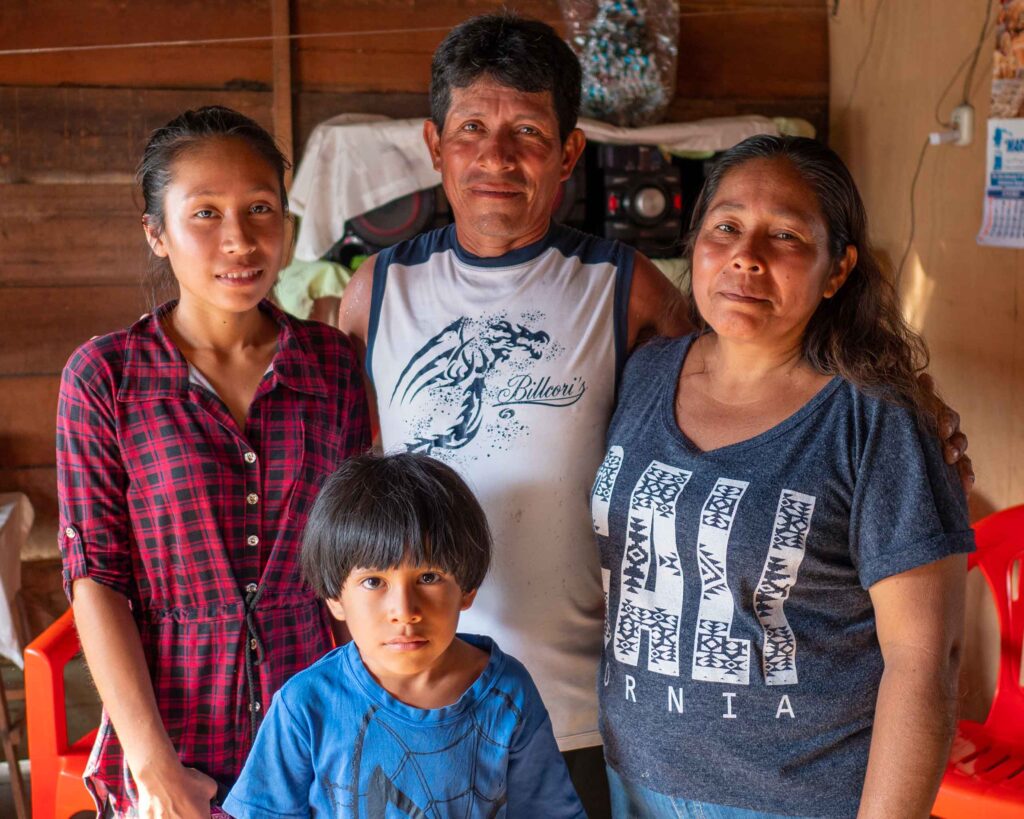 Philippians 4:19 "And my God shall supply all your need according to His riches in glory by Christ Jesus"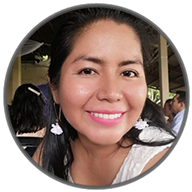 ---
Prayer Points
Pray for Karen as she mentors this group of young ladies. Pray for Karen's health.
Pray for the Pastors in Cuba that CMRC, through God's help and your financial gifts, will continue to be able to provide for each of them.
Pray for Cesar and his family in Guatemala as he teaches in the seminary and works on the CMRC newsletter.  Pray that he will be able to balance family time and ministry time.
Pray for Doug Springer's plans to travel to Cuba in November — for safety, health, and the finances to provide for the pastors there.